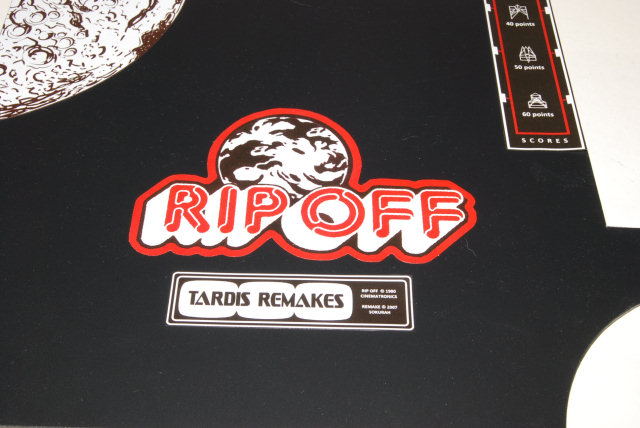 Sometimes people surprise you – and this happened to me recently. Earlier this year, Stephan D from Germany, wrote to me to tell me that he loved my remake of Rip Off and asked if he could build a Rip Off cocktail arcade cabinet and use my game and logo for it? Naturally I said yes.
I have always loved vector games and back in 2007 I decided to remake Rip Off (which was one of my favorites) for the PC. It was enormously fun to make and I'm especially proud of the state-machine behind the enemies that decide their behaviour. And nothing beats my sigh of relief when I had to optimise my code at the end of the project – because it slowed to a crawl when there were many enemies on screen at the same time … and it worked. But I digress.
Back to Stephan now.
Two months passed and he sent me a new mail; "the cabinet was done" and attached 5 pictures. The one at the top with a "Tardis Remakes" logo instead of the Cinematronics logo (the rest are below). And not only that – the cabinet is also made to allow two players playing at the same time. Awesome! It's only one of two games I've made that has a two-player mode, but this was never intended to be placed in a cabinet – especially not a cocktail one, so there is no option for flipping or rorating the screen … but I guess that if Stephan is okay with that, so should I be 🙂
It's pretty great to know that my game is running in an arcade machine out there. Someone even remade it, LOL, but the best moment was without doubt back in 2009 when I received a nice mail from Tim Skelly (the coder of the original arcade game) calling it a "good job" and taking time out to write a bit more to me than I could have hoped for

Here's the rest of the pictures of Stephans cocktail cabinet. If you click them, a window with open a bigger version of the pictures.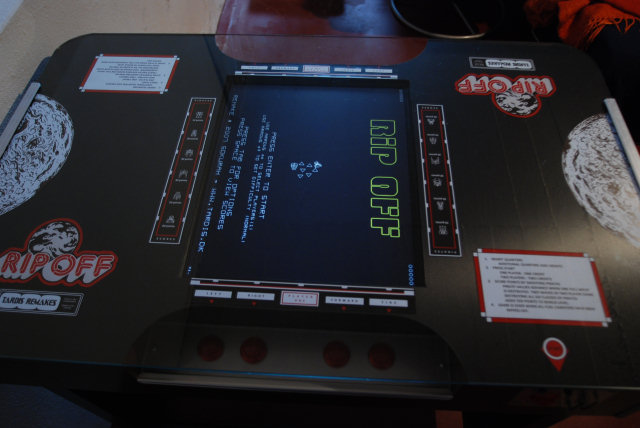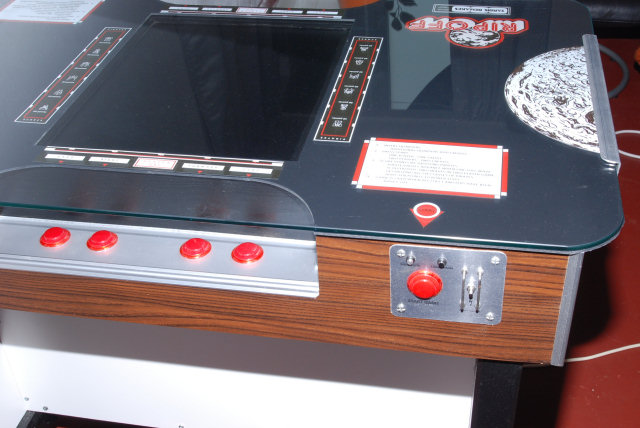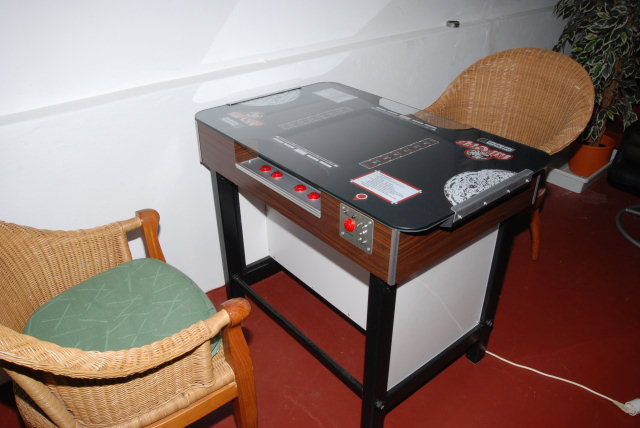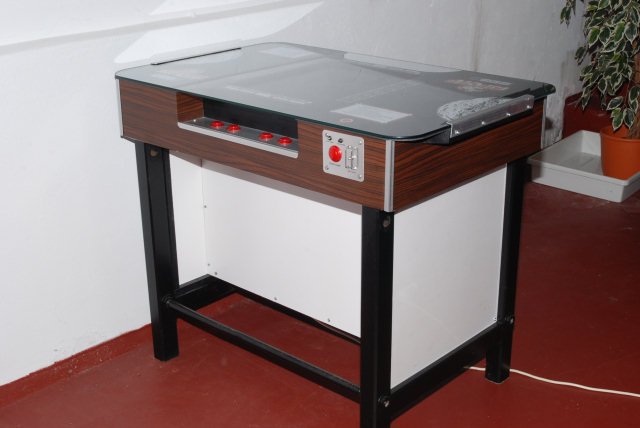 Cool, right? 🙂